How to split extracted firmware into System Bios and EC firmware?
Sometimes EC and System BIOS are combined together. When you extract firmware for InsydeFlash firmware, this is automatically done for you. However, extra steps is necessary for other brands like HP. The process is explained in the succeeding sections.
For this task to be successfuly, the following criteria must be satisfied.
Requirements
Firmware size is invalid (see this note)
Firmware size is higher than valid size
and/or
Firmware is InsydeFlash file
Example:
HP
Extraction
After you extract the bin/FD, just drag the bin/FD file to the BiosExtractor. The software will notify you if the file requires further processing.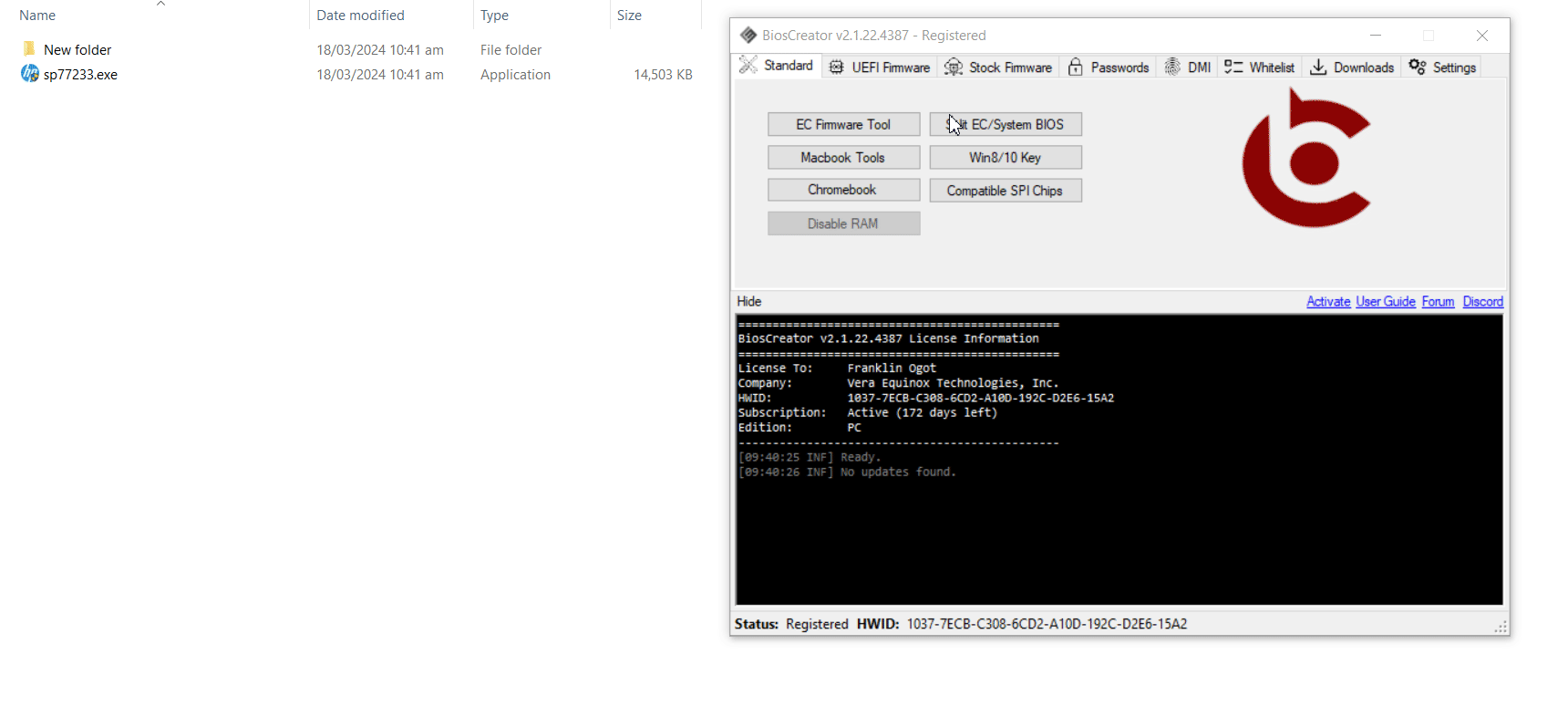 Decryption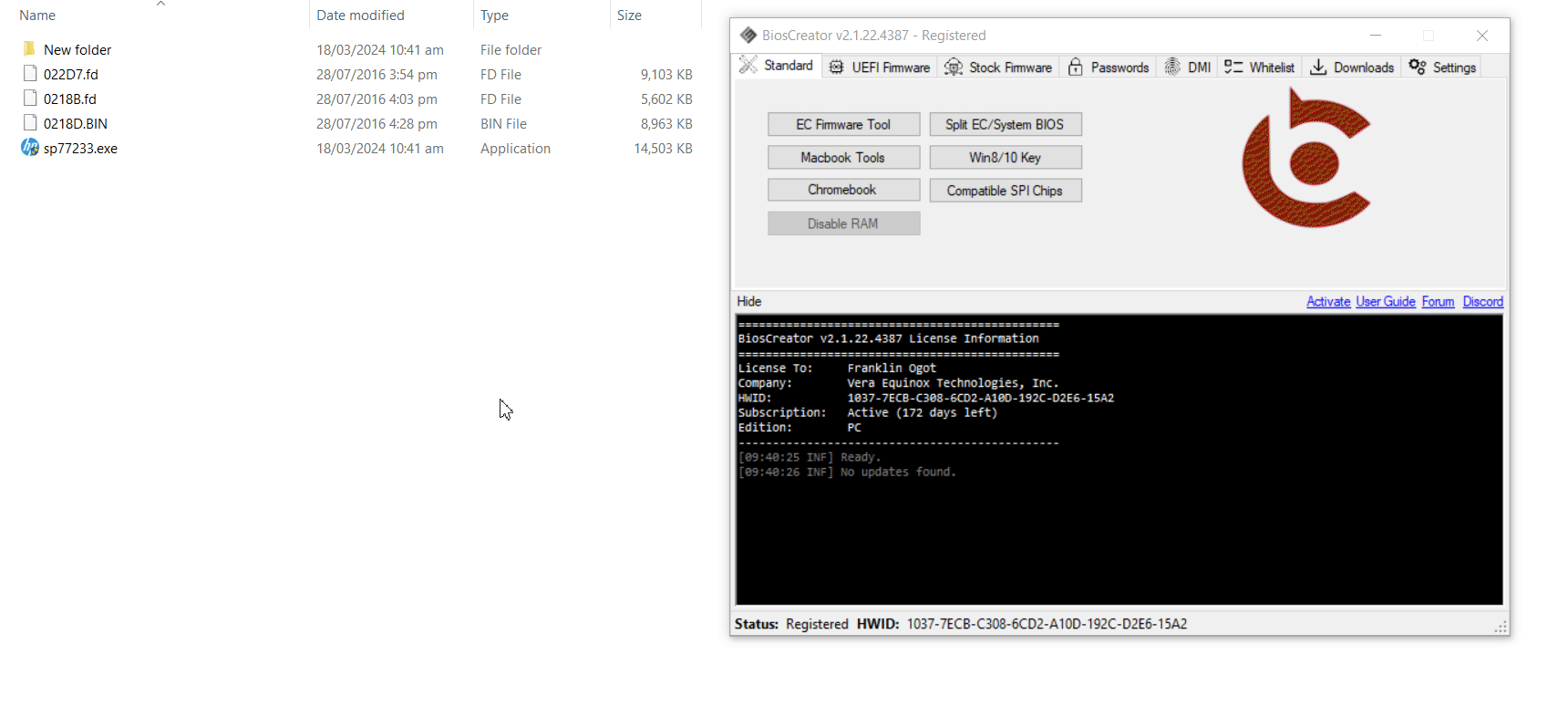 Splitting of EC/System Bios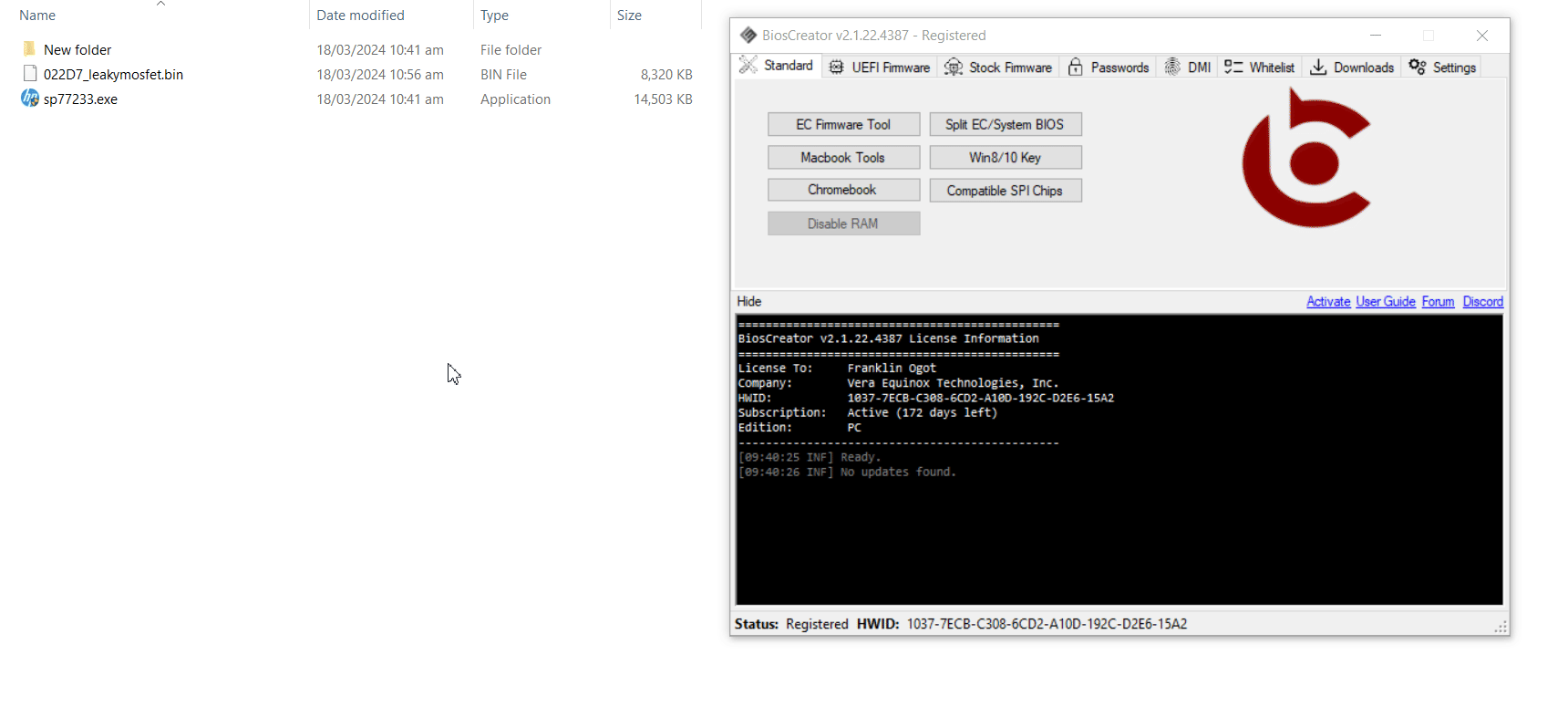 ---