How to Clean ME Region?
Cleaning, repairing, upgrading and downgrading of ME Region is a very powerful feature of BiosCreator.
In the video below, we want to clean the ME region of Dell 13. So we should select a region from our repository that is closely or similar with the version, SKU, chipset as much as possible. For upgrading or downgrading of ME region, it is ok to select a lower or higher version of ME region. The rest however, must be closely or similarly matched.
Fixes the following issues
No displayed
Auto Off
High Fan speed
Turns off after 30 minutes
Anti-Theft Warning
Auto restart
Slow Performance
Examples
Repair or Cleaning of ME Region
This demonstration shows the process of repairing/cleaning ME Region. The target file is an Acer E1-470 firmware dump that were read using SVOD3. This process is applicable to all UEFI firmware from all brands including macbooks.
Note: There are firmware that are not compatible with this feature, for the solution just click here.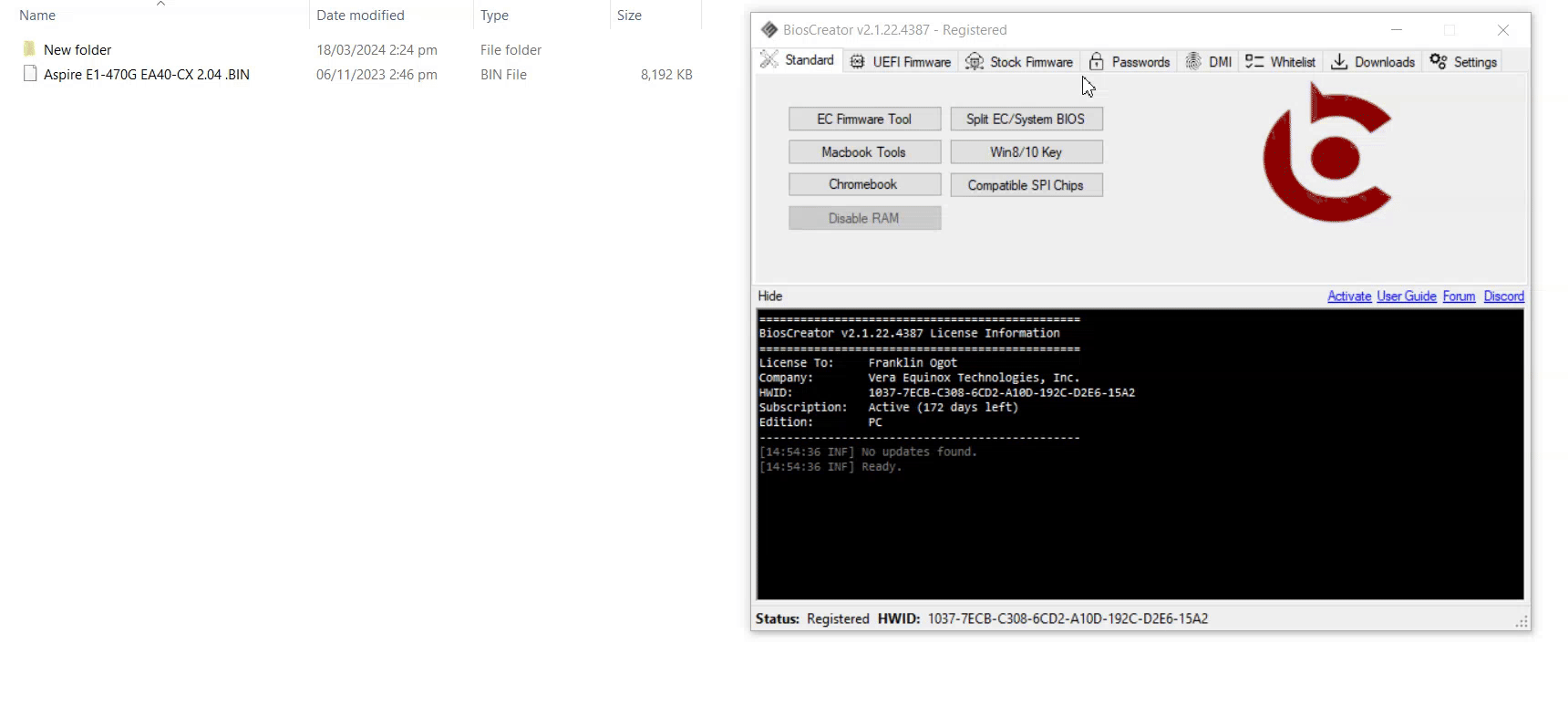 Upgrading of ME Region
Downgrading of ME Region
---